Latest additions and updates in Other
Displaying all 3 listings

Location: Kingsland, Auckland City
Service Areas: Auckland, Northland
Demystify your Digital photography with Tuition either 1:1 or in small intensive workshops that unlock...
Hire provider: saltyone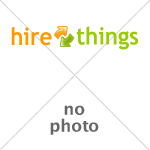 Other > fashion/glamour photography
Location: Rongotea, Manawatu
dlm photography is a company that prides it self on producing only the best possible...
Hire provider: dlmfoto

Location: Albany, North Shore City
Teleprompter or Autocue on a large 17" monitor with coloured fonts. Includes tripod and operator....
Hire provider: john


Displaying all 3 listings

Hire Things Hire Directory
Email: teaboy@photo.co.nz
Ph: 0800 CAMERA