Latest additions and updates in Massage
Displaying all 3 listings

Health & Beauty > Massage
Location: Hikurangi, Whangarei
Massage table Rentals • Not ready to buy your own massage table? • In a...
Hire provider: biopunzel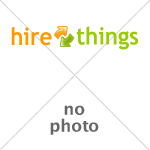 Health & Beauty > Massage
Location: Point Chevalier, Auckland City
Vedic 107 Marma point massage with oil thearapy on sixth chakra is highly recommended to...
Hire provider: prypun


Location: Masterton, Masterton
Massage/Healing Table. Height Adjustable, Portable. Perfect if you need to practise between your massage course...
Hire provider: william_blakemore


Displaying all 3 listings